About
Mystic Homes is Furcadia's longest running build-a-home, featuring spacious empty lots allowing for full customization of your dream house! In addition to decorating, MH features many fun activities such as farming, cooking, and crafting.
Entry Text
Welcome to Mystic Homes! Lots are self service - use the Buy Lot button on an empty lot to get one. Click the Need Help? button if you need assistance. See the last two tabs for additional !commands.
Versions
Mystic Homes has had several different maps over the years. The original Mystic Homes was opened December 28, 2005 and featured notable Nightmare Hotel elements. Starting in 2012, seasonal maps were introduced for spring/summer, fall, and winter.
2005 (Original)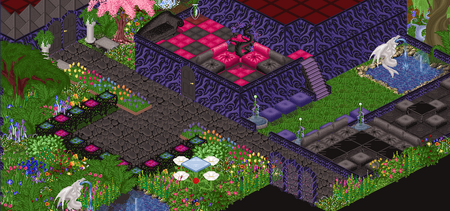 Creator: Iced/Dani
Size: 208 x 200
Dates of Service: 12/28/2005 - 2007
2007 (Lunar Homes)
Creator: Iced/Dani, Treeki, Trees/Mosaic
Size: 208 x 200
Dates of Service: 08/15/2007 - 2009
2008 (Mystical Homes)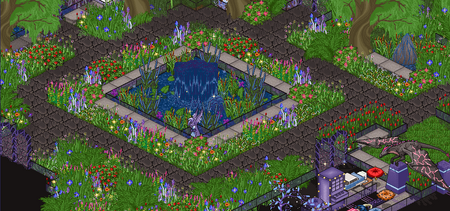 Creator: Leaf/Tai
Size: 208 x 200
Dates of Service: 05/01/2007 - 2011
2011 (1st Place Dream Contest Winner)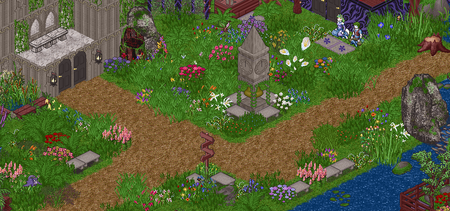 Creator: Iced/Dani
Size: 300 x 300
Dates of Service: 08/04/2011 - 2013
2013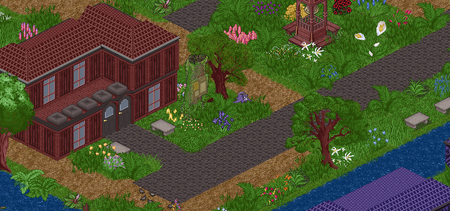 Creator: Iced/Dani
Size: 300 x 300
2015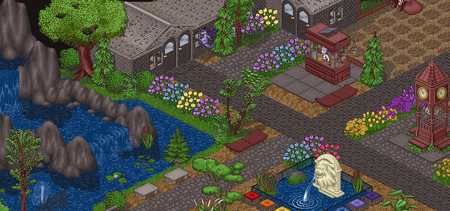 Creator: Brass/Dodongo
Size: 450 x 450
2016 (32-Bit)
Creator: Iced/Dani
Size: 300 x 300
Dates of Service: 08/03/2016 - Present